Our History
1948, Trieste, that little northern city in Italy was starting to witness the birth of an everlasting story about tastes echoing everywhere.
After years of building the richest culinary experience and skillfully practicing this art, 1996 was the establishment year in yet another metropolitan city, Beirut.
Fresh sandwiches, salads, desserts and many other delicacies were prepared and presented in brilliant success.
From two cities to the whole world, the 40 sq.-kitchen turned into a regionally-recognized and widely-loved brand that is now spreading the good taste in 10 cities across the Middle East and Africa.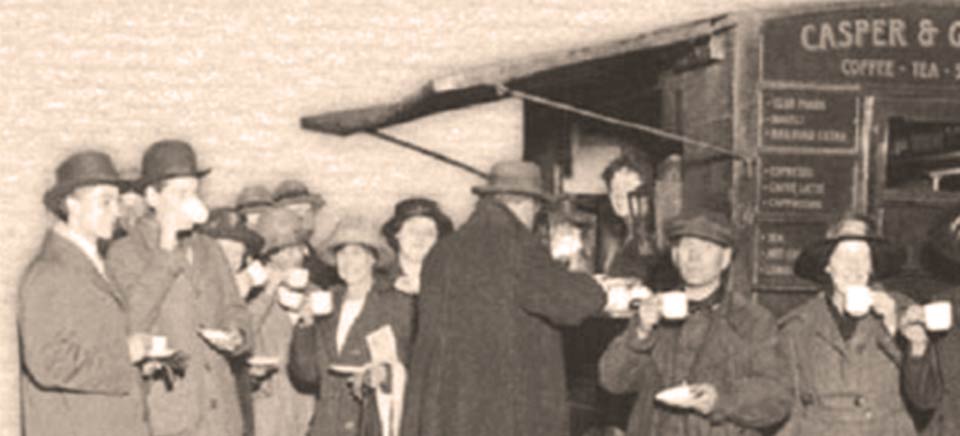 Mission & Vision
Having become a modern benchmark for excellence throughout the region, Casper & Gambini's guiding mission is to preserve the well-earned pioneering position through constant development in the overall experience offered to customers worldwide.
Our long-term vision is to continue adhering to the quality promise we achieved, while meeting the increasing demands for the international expansion of the unique brand we have been building.
Competence & Dedication
Uniting the best in international and local talent, our team of dedicated and well-trained staff delivers services of the highest standard where commitment to excellence ensures tangible growth.
Quality & Innovation
We are committed to sustaining excellent service levels, bringing innovation and creativity while generating an atmosphere of positivity and achievement throughout the business.
Corporate Social Responsibility
We aim to embrace and support the community we live in through activities that positively affect individuals and the environment as well.
Our team
The Culinary Team
Each and every menu item presented to our customers combines creativity and diversity clearly embodied in our culinary team members.
Dedication and passion are the driving force behind the hours of preparation our chefs spend in creating masterpieces, all crafted from scratch and from the freshest ingredients.
The Service Team
Top notch service is the least you can expect from our friendly and professional ground staff. Having acquired several years of rich expertise in the industry, they will surely leave a long-lasting positive impression on both you and your guests.
On another hand, our customer service department offers you outstanding support following the top-notch standards of ethics and quality.
Coffee Culture
More than a cup of coffee, ...A whole lifestyle!
We believe that coffee defines who we are and how we live. For us, that means living life to the fullest and savoring every second.
We import "THE WORLD'S BEST ARABICA COFFEE BEANS"
handpicked from all over the world, freshly air-roasted to the perfect temperatures to enhance the experience of your daily ritual.

We put so much work and care into our coffee because it isn't just a beverage, it's a lifestyle.

We invite you to enjoy our award winning signature coffee blends done with love & passion, each unique with its own character.